Reading 29. Financial Reporting Quality
Why should I choose AnalystNotes?
Simply put: AnalystNotes offers the best value and the best product available to help you pass your exams.
Learning Outcome Statements
PDF Download
1. Reporting Quality and Results Quality
a. distinguish between financial reporting quality and quality of reported results (including quality of earnings, cash flow, and balance sheet items);
2. Quality Spectrum of Financial Reports
b. describe a spectrum for assessing financial reporting quality;

c. distinguish between conservative and aggressive accounting;

3. Context for Assessing Financial Reporting Quality
d. describe motivations that might cause management to issue financial reports that are not high quality;

e. describe conditions that are conducive to issuing low-quality, or even fraudulent, financial reports;

f. describe mechanisms that discipline financial reporting quality and the potential limitations of those mechanisms;

4. Detection of Financial Reporting Quality Issues
g. describe presentation choices, including non-GAAP measures, that could be used to influence an analyst's opinion;

h. describe accounting methods (choices and estimates) that could be used to manage earnings, cash flow, and balance sheet items;

i. describe accounting warning signs and methods for detecting manipulation of information in financial reports.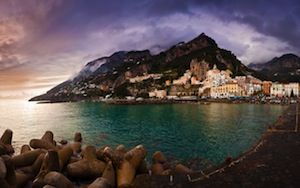 I used your notes and passed ... highly recommended!

My Own Flashcard
No flashcard found. Add a private flashcard for the reading.
Add