Reading 19. Introduction to Financial Statement Analysis
Why should I choose AnalystNotes?
AnalystNotes specializes in helping candidates pass. Period.
Learning Outcome Statements
PDF Download
1. The Roles of Financial Reporting and Financial Statement Analysis
a. describe the roles of financial reporting and financial statement analysis;
2. Major Financial Statements
b. describe the roles of the statement of financial position, statement of comprehensive income, statement of changes in equity, and statement of cash flows in evaluating a company's performance and financial position;
3. Other Financial Information Sources
c. describe the importance of financial statement notes and supplementary information - including disclosures of accounting policies, methods and estimates - and management's commentary;

e. identify and describe information sources that analysts use in financial statement analysis besides annual financial statements and supplementary information;

4. Auditor's Reports
d. describe the objective of audits of financial statements, the types of audit reports, and the importance of effective internal controls;
5. Financial Statement Analysis Framework
f. describe the steps in the financial statement analysis framework.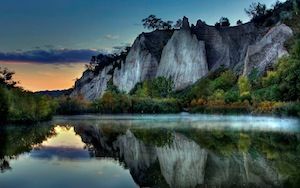 I passed! I did not get a chance to tell you before the exam - but your site was excellent. I will definitely take it next year for Level II.

My Own Flashcard
No flashcard found. Add a private flashcard for the reading.
Add