Reading 44. Using Multifactor Models
Why should I choose AnalystNotes?
Simply put: AnalystNotes offers the best value and the best product available to help you pass your exams.
Learning Outcome Statements
PDF Download
1. Arbitrage pricing theory
a. describe arbitrage pricing theory (APT), including its underlying assumptions and its relation to multifactor models;

b. define arbitrage opportunity and determine whether an arbitrage opportunity exists;

c. calculate the expected return on an asset given an asset's factor sensitivities and the factor risk premiums;

2. Factors and types of multifactor models
d. describe and compare macroeconomic factor models, fundamental factor models, and statistical factor models;
3. Multifactor models: selected applications
e. explain sources of active risk and interpret tracking risk and the information ratio;

f. describe uses of multifactor models and interpret the output of analyses based on multifactor models;

g. describe the potential benefits for investors in considering multiple risk dimensions when modeling asset returns.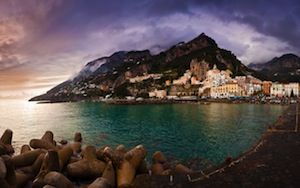 I am happy to say that I passed! Your study notes certainly helped prepare me for what was the most difficult exam I had ever taken.

My Own Flashcard
No flashcard found. Add a private flashcard for the reading.
Add