Topic: CFA Suggested Hours Question
Author
Topic: CFA Suggested Hours Question
sam80
@2020-01-17 05:58:36
When they mean 300 hours of recommended studying... Does that mean 300 hours solely on just reading, or does that include time for practice problems/sets as well? or not?
quangtien
@2020-01-24 12:45:02
For everything.

Also take that with a grain of salt, since the average says that it spent 300 hours to study, but the average doesn't pass the exam. So it can be less or more, depending on every person.
sushovon29
@2020-02-11 00:15:24
Yes. What quangtien said. 300 is just what they estimate. Many people spend a lot more time, many people less. Even the study programs all say to follow what you feel is best, but 300 is the average, so if you don't know your own study habits at least aim for 300 hours of prep.
kosta223
@2020-05-29 09:49:12
not true!
cfa claims on its website that the average study time of SUCCESSFUL students is about 300 hours!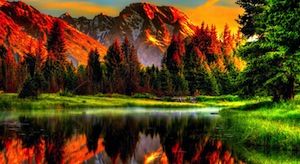 CFA Discussion Topic: CFA Suggested Hours Question
I just wanted to share the good news that I passed CFA Level I!!! Thank you for your help - I think the online question bank helped cut the clutter and made a positive difference.